When looking to purchase any Burberry products via designer resale, knowing what the nuances for each item is key. Each link below will take you to an authoritative Burberry guide to teach you what to look for and how to stay away from fakes.
This guide is from GoVerify
How can you tell if the Burberry handbag that you are about to buy online is genuine? Follow these 10 simple steps to verify the authenticity of your purchase.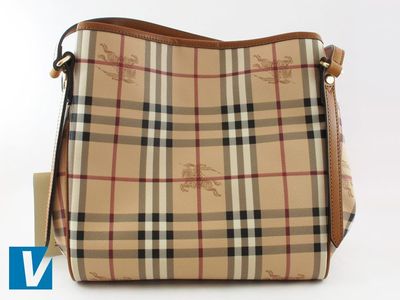 Step 1: Dust bag
New Burberry handbags are accompanied by a dust bag featuring the Burberry logo. Burberry have used a variety of styles, colours and logos. Common are black with 'London' underneath, and cream featuring the 'Knight' logo and established 1856. Check all copy for alignment and the finer details of the Knight logo.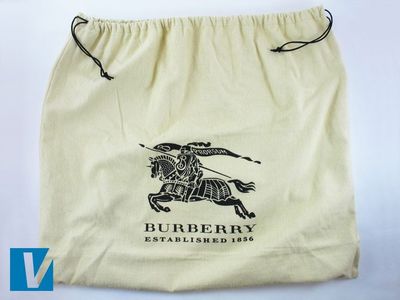 Step 2: Booklet
New Burberry handbags are accompanied by a booklet featuring the Burberry logo. Check the logo font is correct and that it is centred.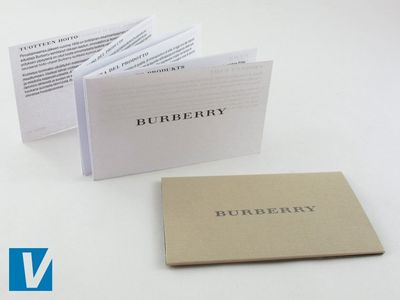 Step 3: Inside Logo
A Burberry label or stamp can be found inside most Burberry handbags. The font is very distinctive. The left side of the U and the Y are slightly wider and the R's have small tails. Also check that the logo is centred and that any stitching is aligned and finished neatly.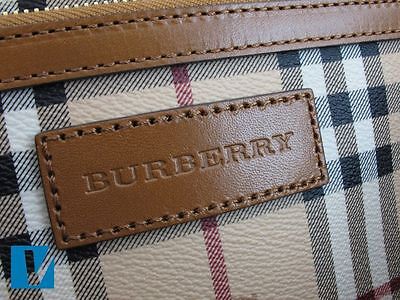 Step 4: "Made in" Label
Burberry handbags feature a 'Made in..' label. Countries detailed on these labels include Italy, China and Romania.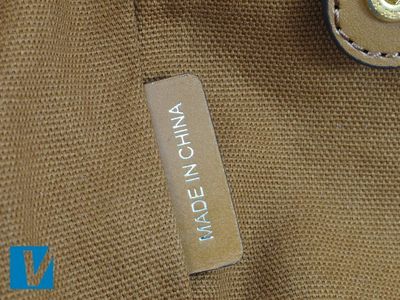 Step 5: Style Number
Most new Burberry handbags feature a style number on the reverse of the 'Made in' label.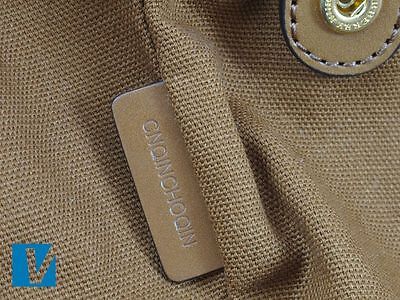 Step 6: Swing-tag Position 1
New Burberry handbags are accompanied by a swing-tag featuring the Burberry logo. As before check the distinctive Burberry font carefully. Beware that original swing tags can accompany counterfeit handbags.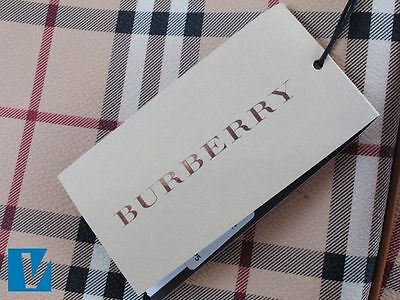 Step 7: Swing-tag Position 2
The inside of the swing-tag details product information relating to colour and style, and also a barcode. Check that this information matches the handbag style and colour.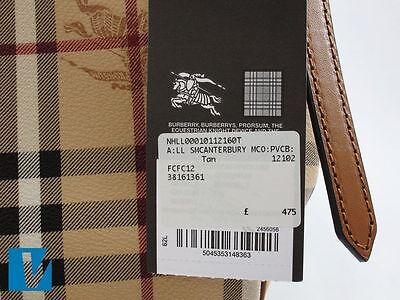 Step 8: Hardware
Where featured on a Burberry handbag the hardware will be made of solid metal and will not flake or chip. Some pieces may be engraved and if so the engraving will be clean with a high quality finish.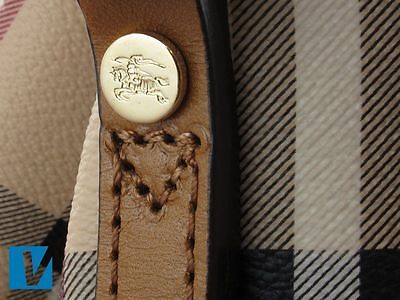 Step 9: Stitching
Check the stitching on a Burberry handbag very carefully. It should be straight, neat, even and clean.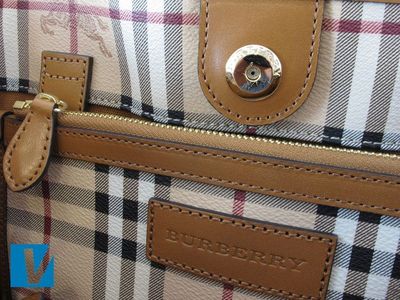 The different check patterns
Burberry operates under 3 sub-brands
Burberry Prorsum – The most fashion forward collection centered around runway shows, providing the design inspiration for the brand.
Burberry London – The tailored collection, typically what a customer wears on weekdays for work.
Burberry Brit – The most casual collection, typically worn on the weekend.
Check patterns:
Burberry Haymarket Check (with Knight) via Yoogis Closet

Burberry House Check (without Knight) via Fashionphile

Burberry Nova Check (Bigger check on light background) via Couture USA

Super Nova Check (Bigger than Nova Check, small accessories it's normal to not have a whole check, just a stripe.) via Bag, Borrow or Steal
Explode check via Trendlee
Smoked – Classic check in darker color (no knight) via The RealReal
The Beat – Classic check in black and white via Trendlee

Authentic old Burberry clothing label
Below are a few other guides that will help you
Spot Fake Handbags – Generic in depth Burberry handbag authentication guide
GMEK111 – Ebay guide for Burberry handbag authentication,  good photos
Your Next Shoes – Burberry scarf authentication guide
Between Naps On The Porch – This is her story but good photos to compare fake vs real Burberry scarves
Emrites Woman – Burberry handbag authentication guide
Quirky Princess – Ebay Burberry handbag authentication guide
Reebonz – The different Burberry check patterns
Romantique and Rebel – Burberry heart scarf authentication guide
From Wikipedia:
Burberry Group Inc is an English luxury fashion house, headquartered in London, England. Its main fashion house focuses on and distributes ready-to-wear outerwear, fashion accessories, fragrances, sunglasses, and cosmetics.
Established in 1856 by Thomas Burberry, originally focusing on the development of outdoor attire, the fashion house has moved on to the high fashion market developing pattern-based scarves, trench coats, and other fashion accessories. The first shop opened up in the Haymarket, London, in 1891. Burberry was an independent family controlled company until 1955, when it was reincorporated. The fashion house has dressed notable actors, world leaders, musicians, and athletes such as Humphrey Bogart, Audrey Hepburn, Peter Sellers, and Ronald Reagan.
Its distinctive check pattern has become one of its most widely copied trademarks. Burberry is most famous for its trench coat. Burberry has branded stores and franchises around the world and sells through concessions in third-party stores. Queen Elizabeth II and the Prince of Wales have granted the company Royal Warrants, which have been maintained despite Burberry's closure of its factory in Wales.
Christopher Bailey has been the CEO and Chief Creative Officer since 2014. The company is listed on the London Stock Exchange and is a constituent of the FTSE 100 Index. In 2015, Burberry ranked 73rd in Interbrand's Best Global Brands report, ahead of Ralph Lauren and Hugo Boss. Burberry has more than 500 stores in over 50 countries.